The Book of Isaiah in Modern Biblical Studies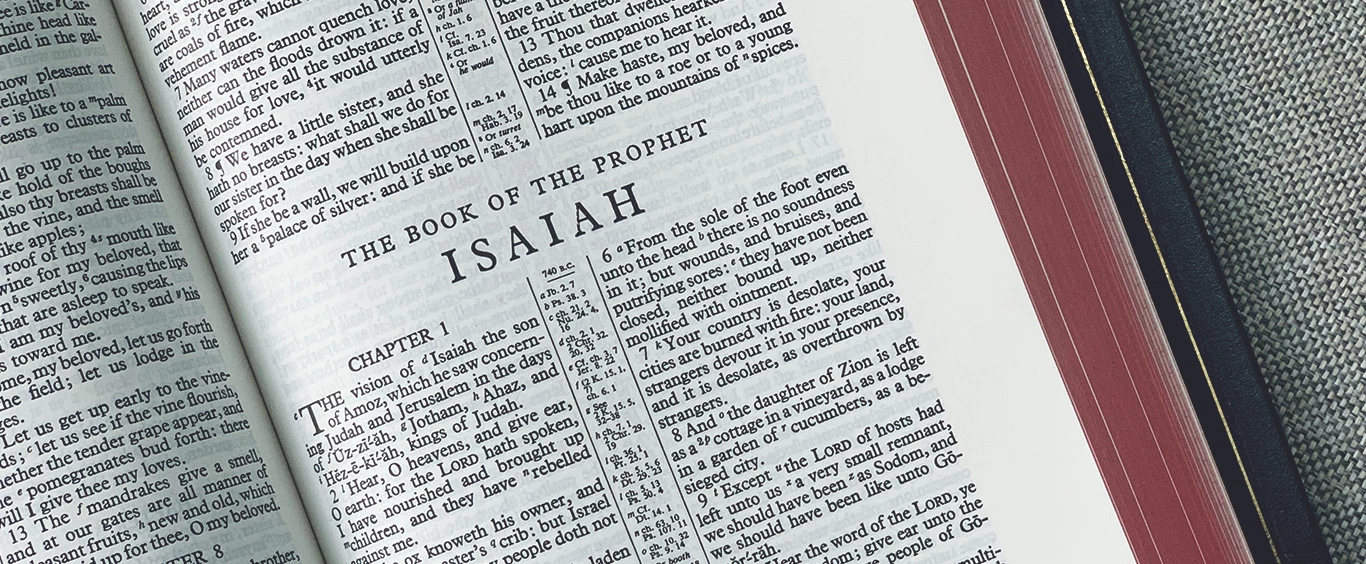 The book of Isaiah is one of the most widely read books of the Hebrew Bible in both Jewish and Christian traditions. This autumn, ALT offers a master-level course in Biblical Studies where this book will be discussed and analysed. All online, and all in English! Welcome with your application!
About the Course
The course seeks to deepen the students' understanding of a wide range of historical, text-historical, narrative, and ideological methodologies that contemporary scholars use when studying the Bible. The book of Isaiah is ideal for this purpose, given its sustained significance in Jewish and Christian traditions. Throughout the course, the students will analyse selected texts in the book of Isaiah from different exegetical and hermeneutical perspectives, either in the original language or in translation. This study will be carried out in close dialogue with a wide range of scholarly secondary literature. Both aspects of the course aim to familiarise the students with a wide range of research methods and ideological perspectives that are involved in the interpretation of biblical texts.
When?
August 28 to November 24
Where?
All lectures and seminars are online, making this course
accessible no matter your location.
Head Teacher
Lena-Sofia Tiemeyer, Professor in Biblical Studies
Guest Lecturers
David Davage, Associate Professor in Biblical Studies
Entrance Qualifications
At least 120 credits of courses in Theology, of which 15 credits must BV205H Old Testament Hebrew 1 and BV208H Old Testament Hebrew 2, or equivalent. The course also requires proficiency in English.
Costs
For students outside Sweden there will be a cost of 4000 SEK.
Application
Application for Swedish citizens
Application for International students
Send your application to studievagledning@altutbildning.se and include the following information:
Name
Date of birth
Home address
Degree certificate of Bachelor's degree in theology or equivalent. For your application to be processed, you must provide documentation of your previous studies. For your documents to be accepted, it is important that they've been officially issued by your school before being scanned into a PDF file for uploading, or are copied and submitted by regular post. Print-outs from a webpage, hand written copies or letters/certificates from an unofficial source cannot be accepted.
(If applicable) Certificate of dyslexia or other disability.